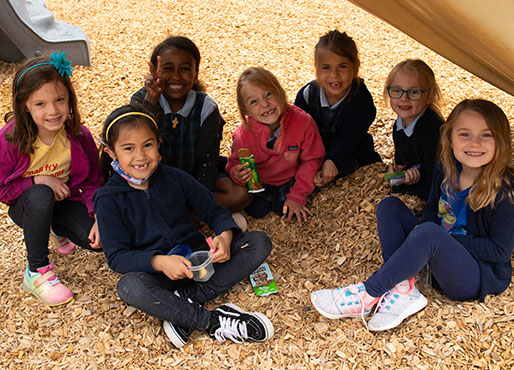 Schools are seeing larger numbers of students with challenges that impact not only their learning but also their relationships with other students. Again, Holy Spirit strives to meet the needs of these students in a variety of ways.
Holy Spirit's consulting psychologist meets regularly with teachers to design classroom strategies to meet the unique needs of these learners. She is also invaluable in helping parents understand the needs of their child; providing testing services; and helping teachers and parents develop plans.
Counselors encourage and support students through both times of triumph and struggle and are trained to work with students and direct students or their families to the appropriate professionals, if needed, for help with their academic or personal lives.
Our homeroom and middle school advisors also play a key role in supporting the social-emotional health of all of our students. Utilizing morning meetings, group gatherings, and other strategies, teachers work to build relationships with students so that our tagline of "every student is known and honored" is lived here at Holy Spirit.